UNFPA: Delivering a world where every pregnancy is wanted,
every childbirth is safe and every young person's potential fulfilled.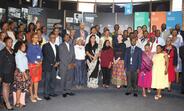 13 February 2018
UN Youth Envoy Dialogue on Meaningful Youth Engagement with United Nations Staff
Ms. Jayathma Wickramanayake, the UN Secretary-General's Envoy on Youth, met with United Nations staff based in Pretoria as part of her four (4) day official visit to South Africa. The meeting brought together staff from all agencies represented in Pretoria to engage in dialogue on the work of the Office of the Envoy on Youth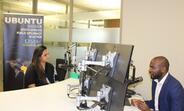 Evidence has shown that comprehensive sexuality education that is age- appropriate,...