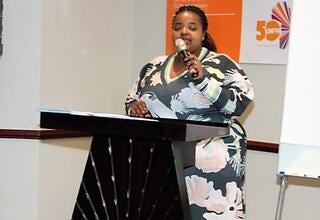 UNFPA South Africa through the Youth Advisory Panel Eastern Cape in partnership with EC AIDS Council, Restless Development, Provincial Population Unit and the Office of the Member of Executive Council (MEC) for Social Development commemorated the ICPD25+UNFPA@50 as part of the conversations leading to Road to Nairobi under the theme "Unfinished business rights and choices for all". The commemoration took place on th...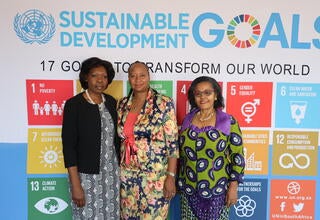 On the 13th of August 2019, The United Nations in collaboration with the Department of Women, Youth and People with Disabilities, hosted the UNSCDF Youth Consultation Workshop at the Velmoré Hotel & Spa in Erasmia, under the theme: "Nothing for Us, Without Us". As the lead agency for youth empowerment and development, the United Nations Population Fund (UNFPA) took lead in organizing the youth consultation and mo...
Countdown to #NairobiSummit & some of our 25 year old Youth Advisory Panel are talking about effective programmes aimed at young women & how the principles of #ICPD25 are key to achieving not only the SDGs, but also the vision set out in National Development Plan.