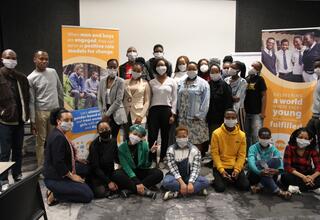 The Youth Advisory Panel (YAP) programme is an initiative of the UNFPA aimed at giving a voice to young people across the world.  At the global level, as well as in some country offices, UNFPA has established Youth Advi...
After a year of holding virtual meetings, due to the Covid- 19 pandemic, district stakeholders came together around the same table in a memorable face-to- face District Coordination Meeting on 28 September 2021. The ran...
The National Strategic Plan on GBV and Femicide indicates that the practice of Ukutwhala (early and forced marriages) is linked to violence against women and girls. Such harmful practices have been recognized as unlawful by the Constitution of South Africa.