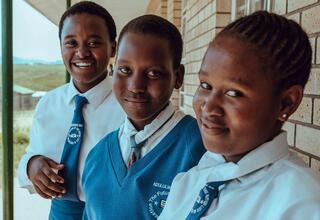 This year's International Day of the Girl Child commemoration takes place amidst the global COVID-19 pandemic that has claimed the lives of many around the world and its impact continues to devastate many nations around the world.
It is every girl's right to speak and to be heard. Today, on the International Day of the Girl, let's commit to listening to and lifting up girls' voices. Too often, their voices are silenced, in households, in schools...
A new High-Level Commission of advocates, experts and activists was established today to help commitments to women's health and rights made at the 2019 Nairobi Summit on ICPD25 stay on track, even during COVID-19, which is blocking access to essential services.