In his opening remarks, His Excellency Ambassador Anders Hagelberg of the Swedish Embassy in Pretoria reflected on the importance of partners coming together and as stakeholders having a platform to discuss plans and programmes to eliminate violence against women and girls. Setting the scene, Dr. Thabo Rapoo, the Research Head of Department at the Commission of Gender Equality (CGE), gave an overview of their work in monitoring governments response to violence against women issues.  He not only highlighted some of the structural and operational programme challenges faced by government, such as the limited institutional capacity to coordinate national programmes and ineffective stakeholder collaboration, but also recognized South Africa as one of the leading countries on empowerment of women through the development of policies and legislation for achieving gender equality and responding to the high levels of violence against women in the country.
Ms. Connie Nxumalo, Deputy Director- General at the Department of Social Development (DSD), re-iterated the need to establish partnerships with all stakeholders. Reflecting candidly, she acknowledged that in some areas government's response is strong and in some others, like prevention, not. Therefore, there is need to strengthen the capacity of government. Expanding on  this view, Keketso Maema, CEO of the Commission for Gender Equality, noted that "there is no way this work can be done by government alone, or by civil society organisations alone- we need to come together and adopt an integrated and coherent way of working."
Ms Nxumalo further suggested the notion to view violence against women as a social crime problem, and not merely a gender issue. Jenny Schreiner, Director- General at the Department of Women (DoW), emphasized that the government's work against violence falls within the Integrated Programme of Action that was approved by Cabinet and launched by the Minister of Social Development in August 2014. 
Being the central lead department, with a clear mandate on Victim Empowerment Programme and mandate on partnerships with civil society organisations (CSOs), the DSD is responsible for the coordination of national Gender- Base Violence (GBV) programmes and strategies. However, DoW, with its social economic empowerment and gender equality mandate works closely with DSD on prevention and response to violence against women and children. Jenny further noted that women's ability to be fully economically empowered, productive and active is dependent on the collective addressing GBV, inorder to inform a more effective country response.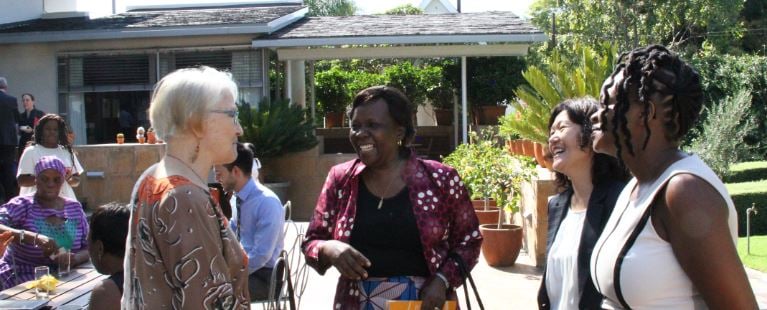 The voice from civil society was clear in calling for an end to the fragmented way of working and need for more effective communication. "Money is not the problem, the challenge is at the implementation level," Sakina Mohamed. She also stressed the importance of a national strategy and the need to strengthen the collaboration between NGO's and government to improve implementation. Jenny Schreiner had earlier also noted that "we must look at the challenges in implementation and there's where we need to focus."
Some of the suggested action points from the symposium included revising the Programme of Action including clear roles and responsibilities for all stakeholders, indicators and budget and the creation a knowledge hub to share information and data, improve monitoring and evaluation and strengthen coordination and oversight. Emphasis was given on the role of the media and the need to improve gender sensitive reporting.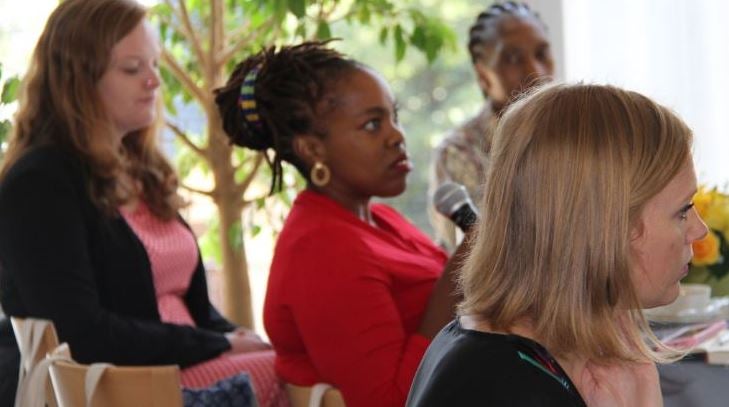 The running theme of the symposium was on strengthening partnerships and this was captured succinctly by Dr Esther Muia, UNFPA Representative as she concluded and called for strengthened collaboration between state and non- state actors: government institutions, civil society, private sector and development partners to prevent and respond to Violence against Women.