You are here
Country Representative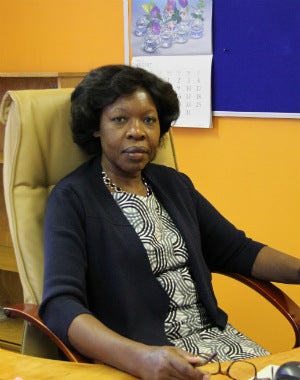 Beatrice Mutali
Ms. Beatrice Mutali has assumed duties as UNFPA Representative for South Africa and Country Director for the eSwatini and Botswana Country Offices.
Beatrice brings to the East and Southern Africa region, over 25 years of experience in international and local development, including experience in programme management, particularly around family planning and HIV/AIDS. Prior to her appointment in the East and Southern Africa (ESA) region, Beatrice served as the UNFPA Deputy Regional Director, WCARO, and also as the Officer-In-Charge for UNFPA Nigeria.
Before joining the United Nations system, Beatrice previously served as the Family Planning Director for Merck/MSD, Oss, Netherlands; Head of the Africa team for the International HIV/AIDS Alliance, United Kingdom, and the Director of Programmes for IPPF, Africa Regional Office in Kenya.
She holds an MA in Economics and a BA in Economics from the Kurukshetra, Haryana.